Pay Per Click Google Ads
Branding Company is pleased to offer our clients fully managed Google Ads campaigns at three different tiers, built to attract clients for your legal services, in your target area to maximize your budget. And for most packages, we do not even take a management fee on your advertising budget.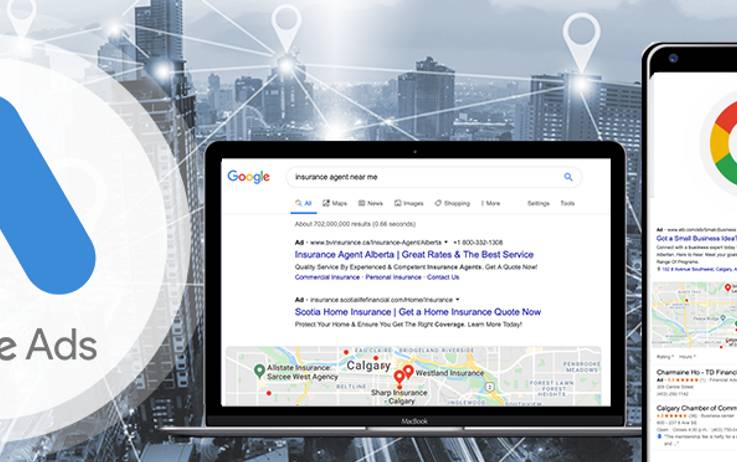 Did you know: search advertising delivers tangible returns of between $2 to $25 for every dollar spent on ads?
These are results you simply can't achieve with other advertising mediums.
Google is the starting place for just about every consumer when they're looking to buy a product or service. This behavior is the reason Google Ads dominate the advertising landscape, and why the big guys are all moving their advertising budgets to Google.
The fact that Google is now worth more than $1 trillion is proof of where businesses are choosing to spend their money. And the reason is simple—it works.
Google Ads offer great results to businesses because they give you the opportunity to reach nearby consumers, while they are actively looking for the products or services you provide.
Branding Company is pleased to offer our clients fully managed Google Ads campaigns at three different tiers, built to attract clients for your legal services, in your target area to maximize your budget. And for most packages, we do not even take a management fee on your advertising budget.
How can pay-per-click Google Ads help my law firm?
Google Ads look something like this: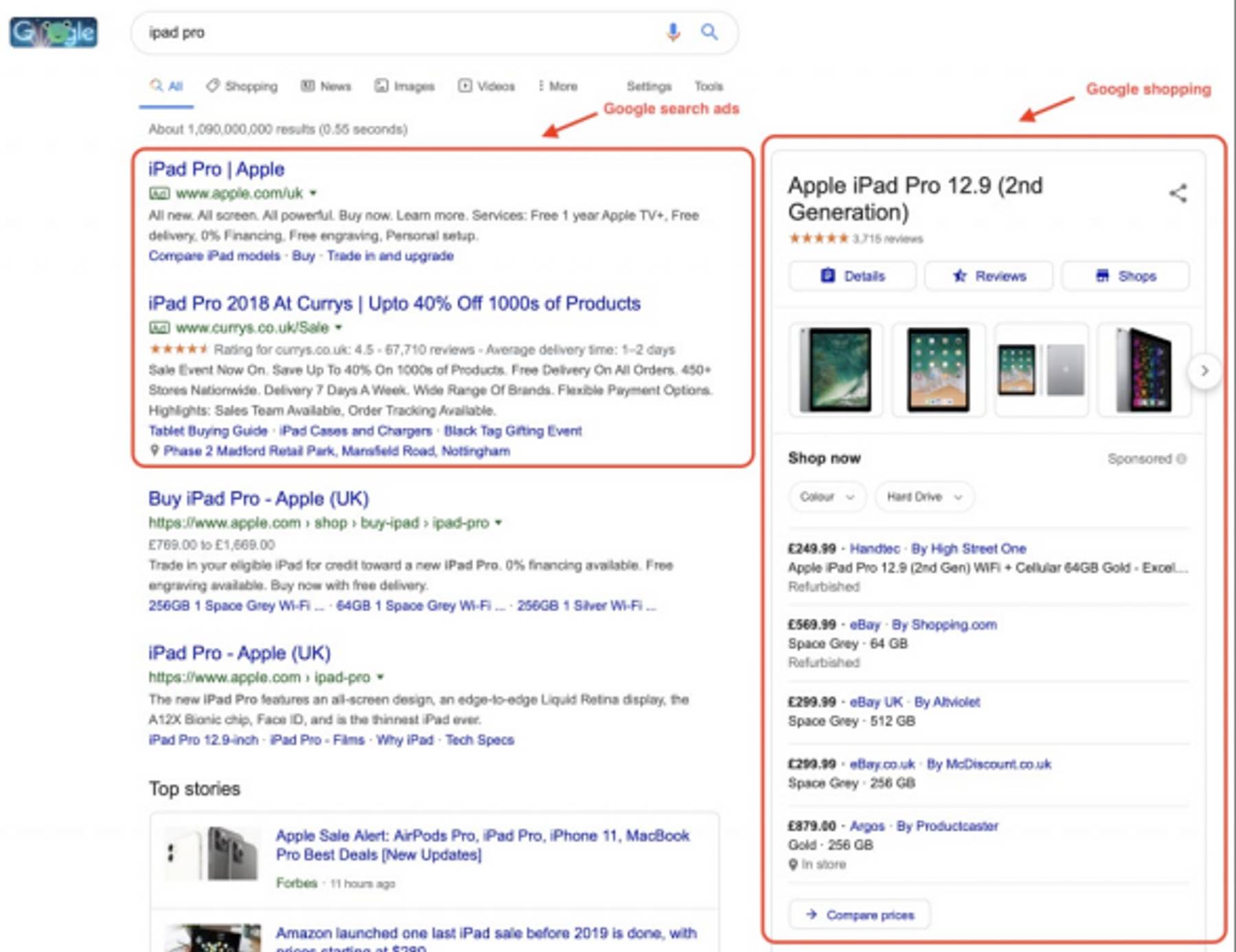 Google Ads are those search results that pop up when you look for something, notice those little green "Ad" boxes, promptly scroll past, and then begin actually browsing the real search results.
But wait, that's not what searchers actually do. According to WordStream's 2020 industry benchmarks, the average click-thru rate (CTR) on the Google Search Network is 4.62% while the Google Display Network is just 0.53%. So for every 200 times your ad is seen, you get the opportunity to convert 9 clients at the top of your digital funnel.
For legal services, the CTR is even lower at 2.82% for the Search Network (and practically non-existent for Display). That's why even for our digital ad clients Branding Company insists on a base SEO package.
When search terms are generating thousands of searches each month, you can generate dozens of prospective clients. But when you're competing against other advertisers for lower volume, service-specific words with buying intent, your advertising rates can go through the roof at nearly five times the Google average. Fortunately, because the value of a single new client is so high, law firms still see substantial ROI on their advertising dollars when the campaigns are managed properly.
So what are the pros and cons of PPC advertising with Google?
Pros:
The pay-per-click principle. You only pay when an individual actually takes action on your ad (clicks on it).
Closely monitor spend. There's no minimum expenditure and you can set your maximum spend per day, per month, and per ad. With Branding Company's digital marketing dashboard, its easier than ever to monitor your advertising metrics and see how they perform against your SEO and social media.
Targeting. There are a number of different targeting parameters available to Google Ads users. The primary variables include keyword search terms, display/text formatting, age, location, language, day, time, frequency, and even devices.
Best-in-class tracking and transparency. Unlike social platforms that can often lose tracking before a conversion is made, Google Ads will track every single action a user takes after that ad click. Whether they completed an intake form, searched for your business and requested directions, downloaded an app, or placed a phone call to your business—you see it all.
Instant results. SEO takes about six months, LinkedIn is only gonna hit on the weekend, and Insta ads might need half a dozen impressions before they get the click, but Google Ads can start generating traffic right now.
Google Ads grew up. In the olden days, text Google Ads were a lot smaller, but since 2016, the available text has grown and new options like site links and structured snippet extensions can enable you to own even more of the SERP.
Cons:
Competition. For lawyers, some keyword terms can be incredibly difficult (or impossible) to compete on.
Cost. In alignment with competition, costs can also prove to be a substantial barrier to Google Ad successes. Google Ads operates like an auction: You select how much you are willing to pay per click, and this "bid" will determine your rank relative to other advertisers that are bidding on the same terms. If the top competitor is bidding twice as much, you'll only get impressions when the competitor hits its daily spending cap.
Complexity. The byproduct of all of the advanced targeting capabilities offered by Google Ads is that the platform itself can be somewhat difficult to navigate. This can make it challenging for the average marketer to efficiently navigate the dashboard and launch effective campaigns. It's often advised to hire a specialist or outsource this work to a team of professionals.
Landing page dependency. The fact of the matter is that your Google Ads might get clicks if you're bidding high enough, but they're never going to convert unless the landing pages you have attached to them are also top-notch (text and design).
Branding Company's PPC Packages
Branding Company's advertising packages work with your law firm's SEO and new website to promote brand awareness and drive more traffic.
We give you the ability to advertise on high-traffic channels, such as Google and Bing while we track and analyze your ad progress and provide reporting on our digital marketing dashboard with our bKnown advertising intelligence tool.
With your managed advertising by Branding Company, we create a high-converting landing page to maximize the ROI of your advertising budget.
We also offer the option to use call tracking, which includes a forwarding number to your business to help identify your leads, prove ROI, and get direct customer feedback.
With the Digital Ads add-on to our SEO package, our platform uses ShopToIt's automated advertising technology to create ads for each of your services, focusing on long-tail keywords—more specific words describing what you do. We then identify and omit negative keywords that can result in unqualified traffic that eats up a budget.
With the Digital Advertising package, in addition to everything you receive from Branding Company's SEO service, you gain access to our team of digital advertising specialists to run, manage, and optimize your advertising campaign to increase website traffic and drive more conversions. Our team of specialists will take the guess work out of running a digital advertising campaign, editing, and optimizing along the way to make the most of your ad spend.
And with Branding Company's Local Ads comprehensive omni-channel digital marketing strategy, we will help your law firm reach a specifically defined, unique, and addressable audience across multiple platforms, fine-tuned to get the campaign result you're seeking.
Branding Company's Digital Ads add-on
Branding Company's digital advertising platform with ShopToIt technology integrates directly with Google Ads and our bKnown reporting platform to automatically create, manage, and report on all aspects of your high-impact, locally targeted keyword ad campaign.
You simply set your targeting and budget, while we do the rest.
We chose the ShopToIt technology because it's built to create a perpetual stream of new clients for your law firm.
Our typical client spends less than $200 per month and gets guaranteed results. Best of all, our Digital Ads add-on for your SEO package makes it easy to get started.
Features include:
Fast Setup
Flexible Plans
Monthly Billing
Unlimited Support
No Setup Fees
No contracts
The ShopToIt automated platform is built to run effective, long-tail Google Ad campaigns for small businesses with limited budgets to deliver improved results.
We focus on long-tail, intention-based keywords while omitting broad or negative keywords that can result in unqualified, costly traffic. Our bid management system spends budgets evenly over the month, and caps bids to ensure your law firm doesn't overspend on low-return expensive keywords.
Across the Legal Services industry, ShopToIt customers see an average cost per introduction of $0.15 (cost per impression). This is the cost for your law firm to be promoted or introduced to a consumer in your target area who is actively searching for the specific services you offer.
The cost per engaged, targeted visitor to your website (the cost per click-thru) for legal services clients on the ShopToIt platform is $5.06, which is twice as effective as the legal services industry standard of $10.18.
Finally, the average cost to ShopToIt's legal services clients for a conversion is $72.53, with an average conversion rate of 6.98 percent.
By comparison, WordStream's 2020 benchmarks put the average conversion cost for legal services at $122.51.
While the 2.96% CTR on ShopToIt's platform for legal services clients is only slightly higher than the industry benchmark of 2.82, many more of those clicks are converting.
The result is 168% more engaged, qualified conversions for the same advertising budget.
Branding Company's Digital Ads Campaign
When you upgrade to Branding Company's Digital Advertising package, we put our team of digital advertising specialists to work running, managing, and optimizing your campaign.
Dedicated Ads Specialists. We employ a team of certified advertising specialists to make the most of your budget by serving it to the right targeted audience.
Smart Optimization. Campaigns are edited and optimized as they progress, making the most of your ad spend.
Expert's Choice. We take the guesswork out of the campaign, giving you your time back.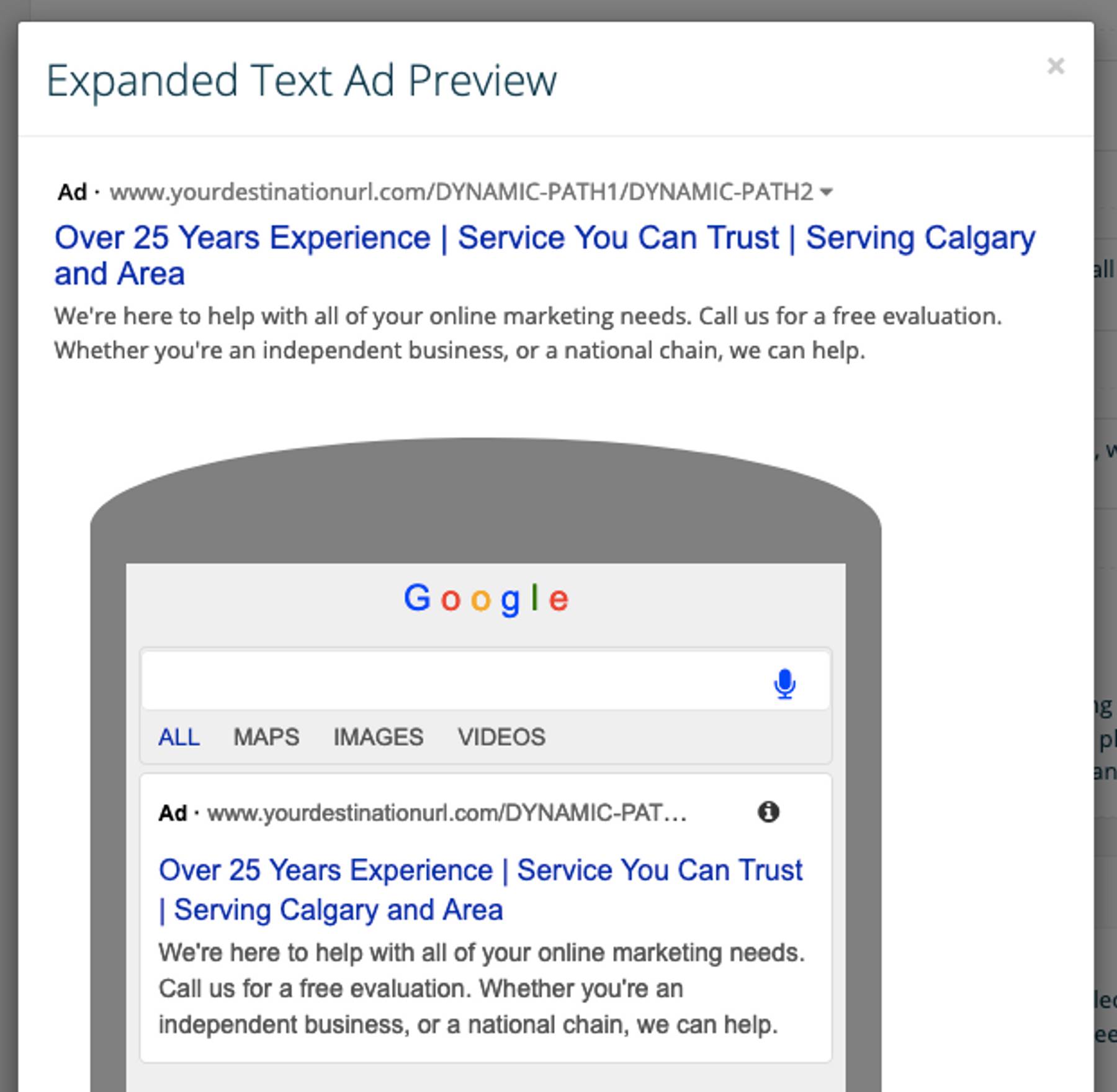 We build 4-6 audience segments to narrow your target audience into subgroups that allow Branding Company to deliver more tailored messaging to your prospective clients based on geography, gender identity, income, and more.
When you upgrade to Digital Advertising management by Branding Company, you will also receive:
Monthly Digital Advertising Strategy Call.
Call Tracking. To help you track the calls coming from your online advertising campaign, we set up one forwarding number for your business so that you can identify how many leads are being generated per campaign. Call tracking is an excellent way to measure your ROI because you can track how campaigns are resonating with potential clients.
Optimized landing page. We will build a mobile-responsive landing page to leverage your campaign and help you achieve your goals by encouraging your target audience to fill out an intake form, make a phone call, or request more information. Our landing pages increase conversion rates and optimize ROI.
How to launch an effective DIY PPC search campaign for your law firm
When you're first starting to think about running a Google Ads search campaign for your law firm, you may feel overwhelmed with all the things you think you need to do right off the start.
"I need to spend hours perfecting my ad copy."
"I need a list of 1000 keywords before I can start!"
Your worries can go on and on and eventually you will paralyze yourself. That's where the "Lazy Man" formula comes into play.
Here's how it works.
1. Start by making assumptions
Going into your first campaign, all you can do is make assumptions. You're assuming the ad copy that you've written is going to resonate with your potential customers, you're assuming your bids are going to be perfect, and you're assuming your list of keywords are going to encompass all the searches you want to rank for. The reality is that untested assumptions are rarely correct and the only way to know for sure is through repeated testing and iterating.
2. Decide on your goals
What metric will make this campaign successful?
Phone calls
Purchases on your website
In-store visits
Lead form fills
Now that you have your goal in mind you can begin to tailor the campaigns to that specific goal.
3. Build out your Google Ad campaign structure
When starting a new campaign, structure the account as you go and as you create more campaigns.
At the campaign level, consider the following when deciding on how to separate your campaigns:
How much you're willing to spend on clicks or conversions from your ads. As you can only change your budget and bidding settings from a campaign view, it's important to consider what type of bidding strategy each campaign is going to take.
Networks and geographical locations where you want your ads to show.
Other top-level settings that affect clusters of ad groups.
It helps to think of setting up your ad campaigns like headings on your website. Odds are those are your core business offerings, and that's where you want to start with Google Ads. For example, as a law firm your website might have separate pages for each practice area. (You do have a page for each practice area, right!?!) You want to consider those practice areas as the themes of your advertising campaign.
Pro Tip: When starting out, you may want to search for the type of case that has the highest average return based on your time commitment to that case.
4. Organize your ad groups
Once the campaigns are set up, you should look to populate the campaign with your ad groups. An ad group contains one or more ads that share similar targets.
Each of your campaigns is made up of one or more ad groups. Use ad groups to organize your ads by a common theme. For example, try separating ad groups into the different service types you offer.
When deciding on what your ad groups should be, think in terms of the sections or categories that fall underneath your campaign themes, or your practice core offerings.
Remember, the whole point of the ad group is to align keywords, ad copy, and landing pages. If your structure isn't doing that as effectively as possible, it's probably the wrong structure or it needs to be reworked.
Now that the framework is in place, we want to get these campaigns live so that we can collect data as fast as possible!
5. Keyword research + bid strategy
With the lazy man build, we don't need to spend days building out an extensive list of keywords—that will come later. For now, brainstorm possible keywords that you think customers would search for when trying to find your product. Use Google's Keyword Planner to find some initial keywords that you can use to get your ads running.
When deciding on what bid strategy to use, we recommend starting with a manual CPC bidding strategy. Manual CPC gives you the most control over what your bids should be and it gives you the most usable data that will fuel your decision-making later on.
Set your bids aggressively; this is called the Google Ads ramp. Setting aggressive bids at the start will allow you to build your quality score faster, which results in cheaper CPCs earlier.
6. Ad copy creation
Creating ads can be one of the most daunting tasks. You don't want to write bad ads that don't convert. But here's the thing, you have no idea what's going to be a good ad and what's going to be a bad ad because you don't have any data yet.
So, this is what you do: create three text ads that systematically use three types of copy:
Emotional copy
Pricing actionable copy
Feature-based copy
By creating these three different types of ad copy, you will gain data on which type of copy influences searchers to convert into clients for the service you're offering.
For a traffic client, pricing may be the motivating factor.
For a DUI client, results may be the motivating factor.
And, for a Workplace Harassment client, the emotional copy may show that you understand what that person is going through.
7. Analyze, reflect, and adjust
As with any ad strategy, one of the most important steps is continuous improvement. Whether you experience early successes or failures, it's important to reflect on your learnings so that you can make changes and improve your next campaign.
To get started with Branding Company's PPC services, signup for a free online marketing needs assessment or simply request a 15-minute meeting to discuss your company's online marketing needs.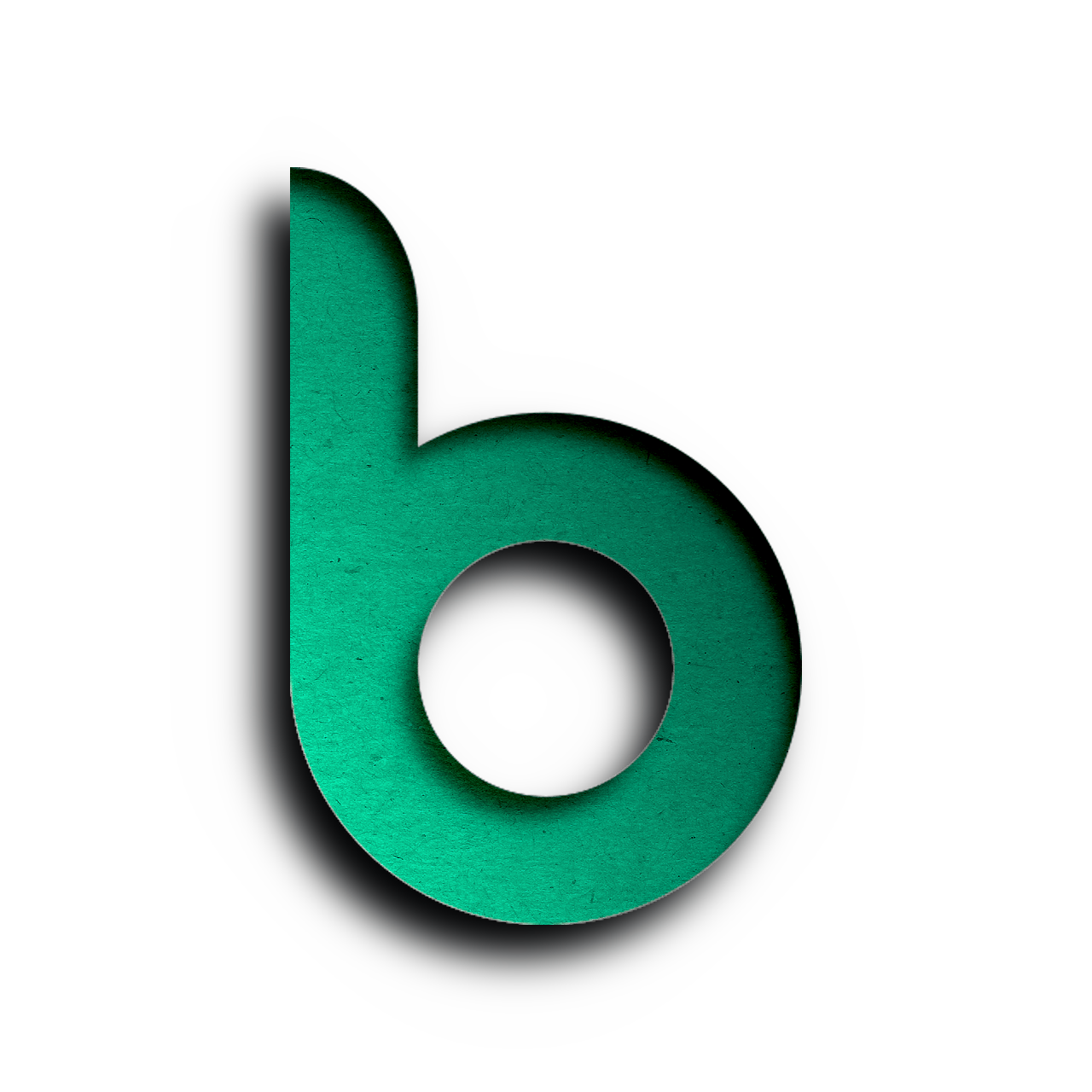 News & Promotions
The Latest