Search Engine Optimization
86% of Branding Company's SEO clients will get on the first page of Google within six to nine months.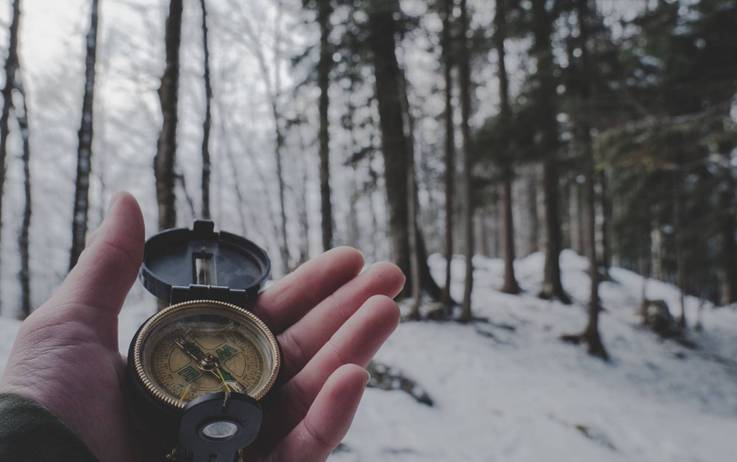 Search Engine Optimization (SEO) is one of the most coveted aspects of internet marketing. In layman's terms, SEO is the art and science of building websites, webpages, blogs, and other digital media that rank on organic searches.
If you are a law firm, SEO is what makes your website show up on Google or Bing when someone searches for a lawyer.
Your practice needs to be on Page 1 of Google because 4 out of 5 consumers start the buying process online and 90% never see page 2. If you're not on page 1, you're losing clients to your competition.
Yes, you could always buy your web traffic with ads on Google or Social Media. You could also stick with tried-and-true marketing efforts (TV, radio, and print). But if done well, SEO offers the best return on your investment because of the predictability and relatively low cost.
That's because organic searches make up the bulk of all clicks on Google—84 percent of searchers skip paid ads and click on organic results. While paid advertising can be a vital lifeline to bring in clients today, SEO is the work that brings you sustainable, long-term growth. That's why SEO is the base of every package that we offer at Branding Company.
Our SEO Process
Website Audit & Keyword Selection. Our SEO specialists perform an audit of your website and determine which keywords will be most successful for you. We create a custom SEO package based on your location, market, and competition.
Onsite Optimization. We make sure all the content and HTML source code of your website are correct. This helps build relevance so Google and visitors to your website easily understand what you do.
Offsite Optimization. We promote your business online through quality content, online business directories, and link-building. This shows you are a trusted source for the services and products you market.
Real-Time Reporting. You'll have 24/7 account access to see the work being done on your site and the progress you are making.
Maintain Page 1 Rankings & Expand Your Reach with New Keywords. Once you reach the top, we will keep you there. We build on your success by strategizing with you on what services, products and locations you want to focus on next.
On-page Optimization
Google prioritizes keywords in its search algorithms because keyword utilization indicates that your content will be relevant to a visitor's search.
The most basic signal that information is relevant is when a webpage contains the same keywords as your search query. If those keywords appear on the page or if they appear in the headings or body of the text, the information is more likely to be relevant.

- Google, How Search Algorithms Work
On-page optimizations consist of all actions that you take on your own site and your own pages that influence your ability to rank on various keywords and search terms.
Examples of on-page optimizations include:
Optimizing title tags to highlight your primary keyword
Injecting variations of your keyword, including long-tail and prepositional variations, into your content
Managing/editing your internal link structure to invite visitors to browse pages throughout your site.
Organizing or reorganizing your URL framework and sitemap
Off-page optimization
Off-page optimizations consist of everything that happens outside of your own site that influence rank, with off-page SEO predominantly pertaining to backlinks and mentions.
In other words, are you an authority? Are you cited by experts in the field (and does Google know about these citations) for content relative to your website? If a number of websites link to your blog post (backlinking), that suggests that the content is of high value to readers.
Do people trust you and are they enthusiastic about your brand? Do they follow you on Twitter, Facebook, and Instagram? Do they @ you when discussing relevant topics?
Off-page factors are important because they indicate to Google what others think about the content you provide.
Although certain elements of off-page SEO are simply out of your control, there are elements that you can influence to help demonstrate authority and trust, influencing your page rank.
Examples of off-page optimizations include:
Link building
Social media posting and engagement
Guest posting
Forum posting
Relationship building
PR strategy
Pros and Cons: What Does SEO Success Look Like?
The difference between a prospective client seeing a Google or Facebook Ad for your law firm versus a prospective client willingly searching for the best workplace discrimination attorney in New York and stumbling across your website is huge.
In the first scenario, the prospective client is skeptical, and still needs to do research before committing to you.
In the second scenario, SEO has provided implicit trust: Your law practice comes with Google's endorsement because hundreds of people every month have chosen your website first to find the help they need, and they didn't leave your site right away. Some of these people directly engaged you on social media. And those who received your services recommended you.
This is why SEO strategy is integral to a successful digital marketing campaign.
Pros:
An enhanced user experience. Most ranking factors in the Google algorithm are meant to gauge the positivity of the user experience and push the highest value pages to the top of a Search Engine Results Page (SERP).
Improved brand recognition. The more search terms your company can rank for, the more eyes your brand will receive, and the more your reputation will grow among your prospect base.
Increased organic website traffic. As your rank improves on various keywords, you will begin to acquire new traffic from relevant users and interested prospects. By ranking on less competitive keywords, you start to rank better on competitive keywords until you "graduate" to the upper levels of domain authority and can take Top 10 rankings against the Best In Class.
Increased lead volume. According to a study conducted by Devrix, inbound tactics (referrals, social media, content, SEO) account for over 40 percent of total lead production.
Increased conversion volume. According to a study done by Search Engine Journal, SEO-based leads have a 14.6 percent close rate, ranking the highest of all lead generation tactics.
SEO is the gift that keeps on giving. It can be tedious work, but once you've optimized your site, created keyword-targeted content, and promoted off-page factors, then you just sit back and reap the benefits of your labor.
Cons:
Delayed ROI. SEO efforts take time to be realized. First Google must index your content, then you have to generate sufficient backlinks, and then (if your entire site is strong), you might begin to climb the ranks. At Branding Company, we don't promise SEO results for four to six months—but by 9 months, 86% of our clients will be on the front page of Google.
Specialized training. Many companies that tackle SEO strategy internally require third-party training to acquire the skills needed to implement a successful strategy. We have put some SEO guides online for the DIY types, but the truth is that most people outside marketing professionals don't have the discipline or the interest required to maintain a long-term SEO campaign.
Technological reliance. Without the help of at least a couple of tools, it's impossible to launch a successful SEO strategy. Some of the best SEO software solutions that you can choose from in 2021 include SEMrush, Moz Pro, and Ahrefs. There are also freemium options like UberSuggest that get you most of the way there.
If you are of a mind to do so, you can build and execute your own SEO strategy. But by booking a 15-minute introductory meeting, you can also ask Branding Company to do the work for you.
Branding Company's SEO Technology
We have partnered with Boostability to provide our clients with the best-in-class LaunchPad to put real-time reporting at your fingertips so that you understand your ROI and can see the progress we're making toward putting your business at the top of the rankings.
With LaunchPad, you'll be able to see:
How many keywords have reached page one of Google across every campaign.
Measure campaign progress with a fully-integrated Google Analytics dashboard.
Know how many individual tasks you have ordered and how many we've fulfilled.
A list of your business profiles on relevant sites across the digital universe.
Track how every dollar of your spend gets use while monitoring keyword movement and overall performance.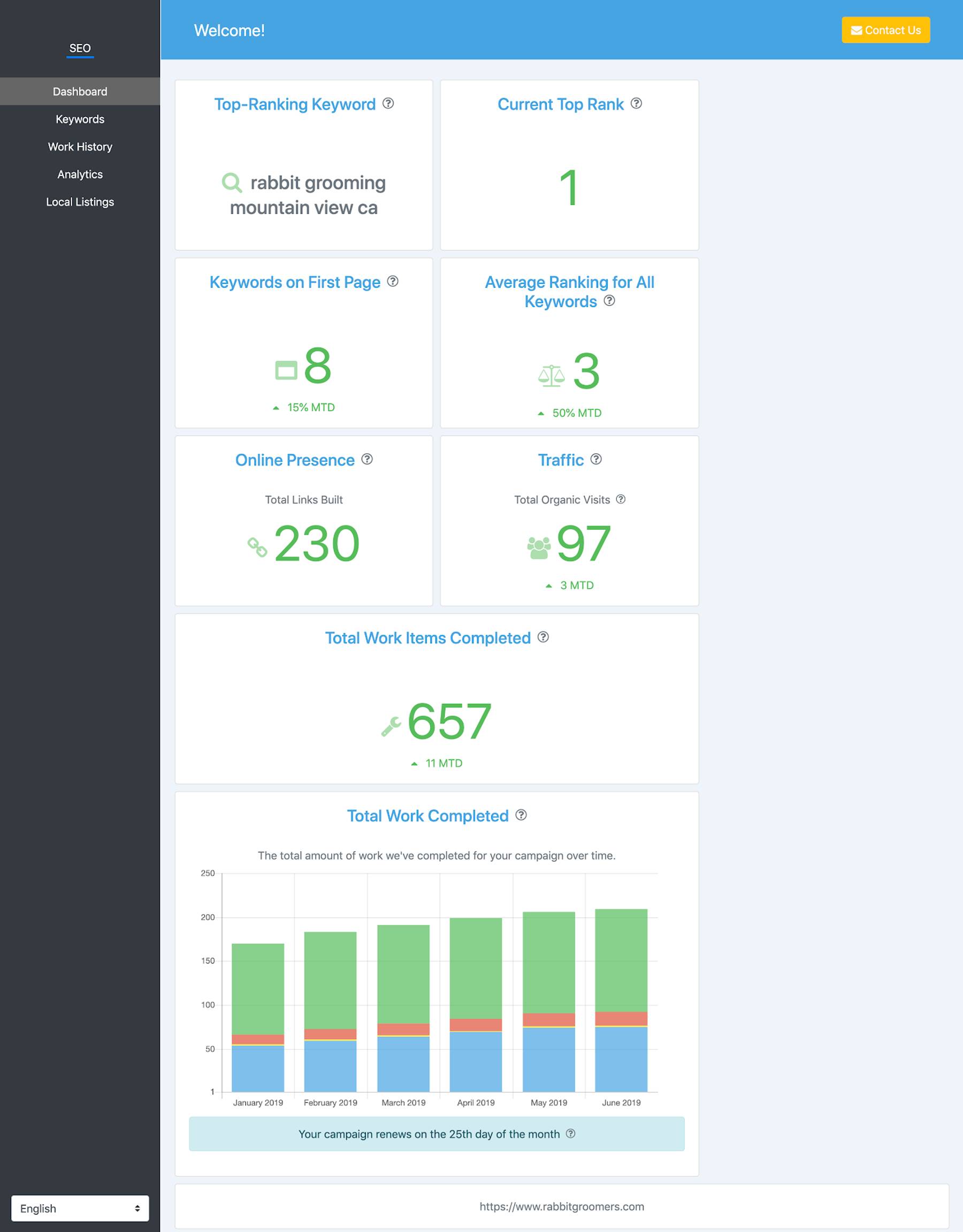 Full suite of SEO tools and services
Good organic SEO takes time. It doesn't deliver the same quick results as paid advertising, but when the job is done right it delivers better results to sustain the growth of your business over the long-term.
Many of our clients start to see their rankings rise within three to four months. In fact, by leveraging our Boostability partnership, we expect that 86 percent of our small business clients reach the 1st page of Google after six to nine months of SEO work when implementing our recommended keywords.
To maximize your investment, when you sign up for SEO services from Branding Company, each month you will receive:
10 hours of SEO work.
Optimization of your Google My Business profile.
Listing management services, including premium access to bFound and Yext Listing Sync
Reputation management with premium access to bTrusted and Customer Voice, including managed review requests and responses
Plus, we will build you a new 10-page website with a completely original, custom web design and full copyright ownership.
You will also continue to receive freemium access to Branding Company's other products through our Online Marketing Dashboard.
To get started with Branding Company's SEO services, signup for a free online marketing needs assessment or simply request a 15-minute meeting to discuss your company's online marketing needs.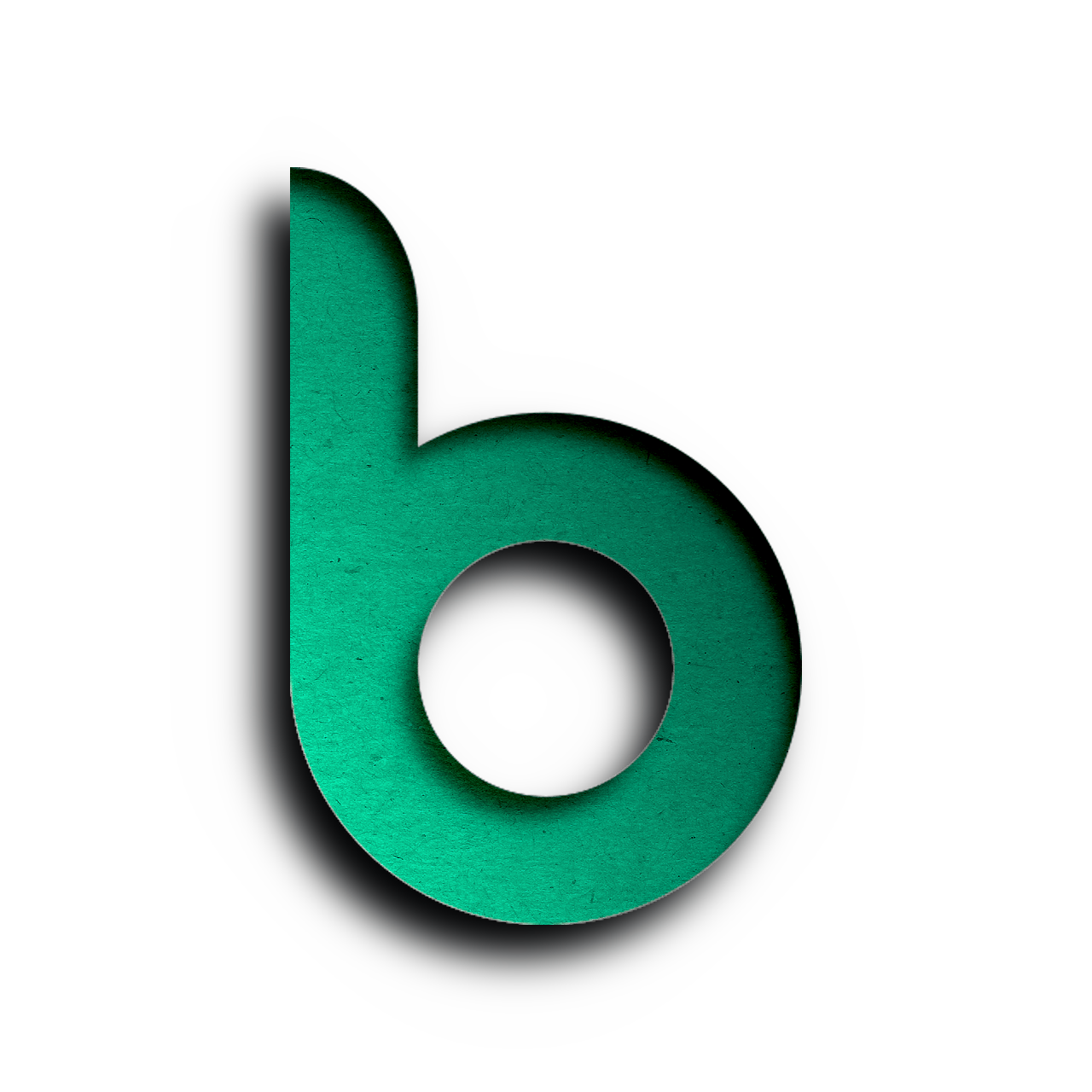 News & Promotions
The Latest